WEEN Woman of the Week: Maxine Devereaux
From an early age, WEEN Woman of the Week Maxine Devereaux was equipped to inspire; so much so, she was nicknamed "the prophet" all throughout elementary school. "I've always been creative growing up. I wanted to be a writer and a minister, but when I decided to [go for writing, God had other plans.]"
Life was pretty stable for the upbeat soul until a dream in 2010 prompted her to seek out a doctor. "[In the dream] my left breast jumped up, sat across from me, and said "I'm sick, you have to get rid of me." Two weeks from later I felt a huge lump in my breast and knew in my heart that it was cancer. I slid down in the shower [that night] crying like "God are you serious?! I'm doing your work and this happens?!" I asked my husband [if he noticed anything and he immediately took me to get checked.]" To add to the pandemonium that just had entered her life, Devereaux found herself laboring through six doctors' visits before she was officially diagnosed with triple-negative breast cancer. Shortly following her diagnosis and treatment, her book "My Last Breast" was birthed.
While writing your book "My Last Breast", what was going through your mind? [When writing I was just reflecting on how I literally saw surgeon after surgeon who didn't believe my lump was anything to worry about. I had a lumpectomy, but the cancer was still hiding. By the time the doctors actually found it, it was too late. My breast had to go. [When I finished my book, I truly realized that hey, I'm not being brave, I'm being obedient. My pain and misery isn't about me, but about freeing others. I want others to learn to be more proactive and speak the truth about health concerns.]
What inspired you to take part in THE SCAR PROJECT? I was going to do the SCAR project even prior to writing the book. When God gives us something and we have to move with His instruction…so that's what I did. I [wanted to incite] women to just be honest with their struggles and situations.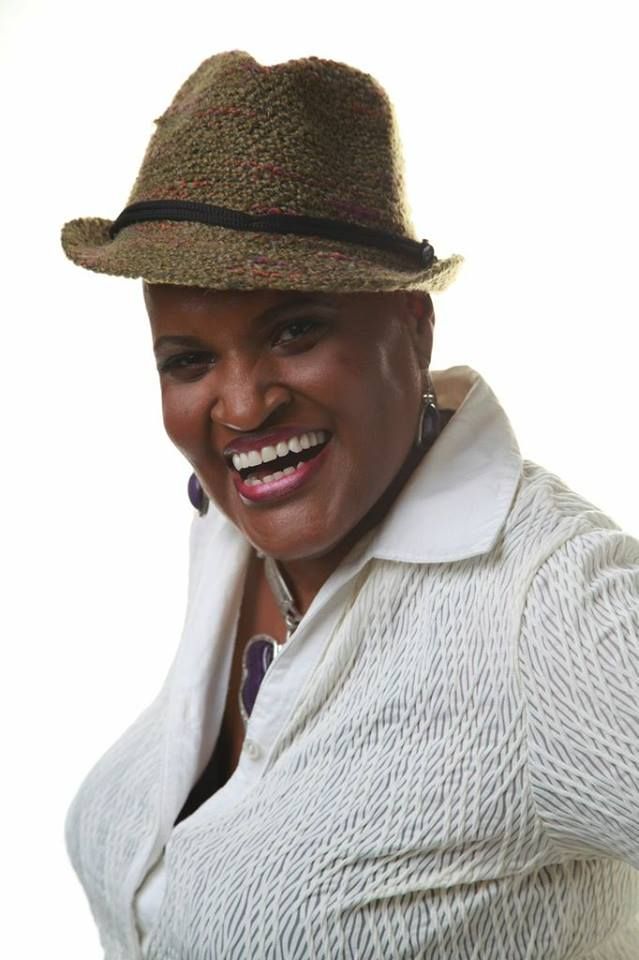 You've openly shared the grueling process you went through following your initial cancer diagnosis. In those really tough days, what got you through? Jeremiah 29:11 "For I know the plans I have for you," declares the Lord, "plans to prosper you and not to harm you, plans to give you hope and a future." If I truly believe that God is not planning to harm me, who am I not to endure through this? Every six minutes a woman is diagnosed with breast cancer and every twelve minutes a woman dies. We have to get real, be honest, and say, "God I don't like this." He will always reply "TrustMe." [It's] like when I went to the hair salon right before I started getting chemo. I saw a young man getting his hair cut and wept because I knew that my hair would leave me and not by choice. When I left that day I decided to just shave it off. Do you know that when the razor hit my head, I realized that my hair wasn't my glory [all of these years], it was actually my bondage. [That experience was another reminder to trust God.]
In your cover spread for Enspire Magazine, you have a look of determination and resilience. What women do you think of when you hear the words "strength" and 'fighter'? My sister, professor and writer Barbara Wilcox. My sister being in the profession that she's in is a moral fiber for so many other women; she is so strong. Two weeks after I had my breast removal surgery, she flew out to see me and it meant more to me than anything. When she came I took off the bandages and let her see the scars that I hadn't even seen yet. Another woman that comes to mind is, Reina Murray, who is my backbone. When I'm having an off day, I can call Reina and just talk and vent with no judgment. I think of what she's had to endure in her personal life, [and the fact that she's still there for me is an amazing thing.] My mother was a dreamer and prophet as well; [she'd say] we have to be seed for the garden we want to grow. We have to learn to pick the weeds that can choke out our beautiful garden. Just like my mother, I want women to be honest with their struggles/situations and pick out all of the 'weeds' that may be choking out their 'garden'. I even think of my godchild Madison Jade Wagner! Though she's only ten, she already knows that she is going to be a dancer!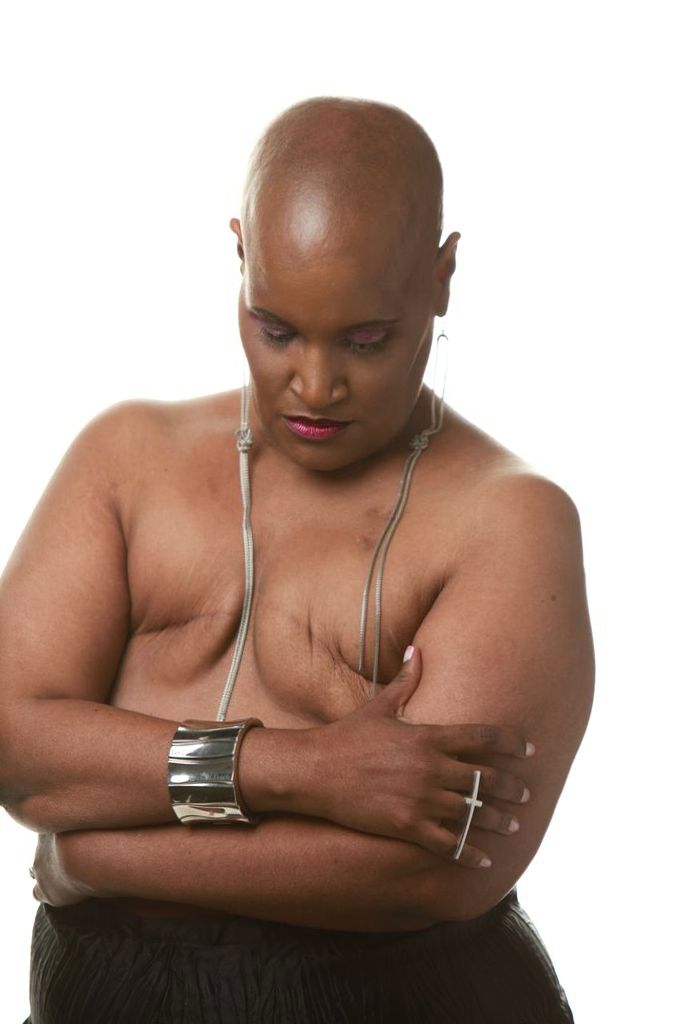 How would you change the way society views women and their scars? My prayer is that doctors [and others] will look at my photo on the cover of Enspire and pay attention to programs like THE SCAR PROJECT; so that they will see that scars are real. [I want to say to doctors], "When that scalpel is in your hand, don't treat breast cancer surgery like you're cutting something out; treat it like a work of art. Be mindful that long after you're out of the picture these women [you operate on] have to live with these scars for the rest of their lives." Since birth I have been a fighter, so for women and men to be outraged by my Enspire cover or [any other woman who bares her scars] is mind blowing! For them to say that I'm not taking breast cancer seriously makes me say "Really?!" I'm in pain 24 hours a day. I didn't just lose my breasts, but lost my life (in the sense that I can't do everything I could before my surgery). I used to love to cook; I can't do that anymore without risking passing out. If society says that it doesn't want to talk about the scars [women bare], I say no, let's talk about them. There is so much people don't know.
If you could have women take away anything from looking at how you live your life, what would you want it to be? I would say CRY.PRAY. RECOVER. First you cry. When I was going into surgery, lying down before my operation; the nurse looked at me and told me that there was no crying in breast cancer. She told me that I had a beautiful husband who didn't marry me for my breasts, and that I should simply suck it up. That's exactly what I did and for a long time emotionally left the building. I didn't cry even though I had the right to; because from the time you're a little girl you can't wait to grow breasts and enter into womanhood. When an intruder like cancer invades, you are left to redefine your femininity. You should grieve like in any other traumatic experience. The next things you do are pray and ask God for direction; then recover and say "To whom much is given much is required." That's why I wrote my book. It's a manual for how to respond when you find yourself in any hellish situation.
What are you most looking forward to in the next year?
[I'm looking forward to] being obedient and continuing to help others live their dreams. I'm also going to remember myself in the dream process. I've seen others birth their dreams, while I aborted mine; so it's time for me to step out of surrogacy and live out my dreams. I'd really like for restaurants to begin banding together to better help those going through chemotherapy. You may not realize it, but there are a lot of foods you can't eat while going through treatment; so it will be nice to have some healthy and tasty alternatives. Oh, and I also want Victoria's Secret to partner with breast cancer survivor organizations as well. [laughs] Next year I am scheduled to be speaking for Susan G. Komen as a keynote speaker so [I'm really looking forward to that!] I'm working on my Mastectomy Monologue and another book that I'm titling "Breastless Confessions". I really want to start working with young women via Lille B Girls (www.lilliebgirls.org) and Twin of A Kind (info@twinofakind.org) so I can delve into teaching young women to learn themselves before they get the breasts. I want women [everywhere] to invest in self-care so that they can be a vital support to someone else.
An author, literary addict, and a 'thriver'; Maxine Devereaux is a woman who selflessly shares her life's story so that others can be empowered. Her willingness to be so transparent is nothing less than remarkable. Max is a living, breathing, prosperous example of how strong women really are.
(PHOTO CREDIT: Mari Hill – Photography, Monica Johnson – Makeup)
Take a look at her history making cover story:
Written by contributing editor, Jocelyn Drawhorn
Jocelyn Drawhorn is a creative writing professional and photographer who calls North Carolina home. After receiving her BA in English and minor in Business Administration, the East Carolina University alum added Allstate Insurance Agent to her resume. While pursuing her undergrad, she followed her love for the camera and founded a photography business at age 19. In the almost 10 years she's operated under Joc's Photography, Jocelyn has had the opportunity to photograph many emerging talents in music and fashion. She's honed her writing skills by contributing to post grad publications like SHINE Magazine Online, and in mid-2012, was added as an on staff photographer/contributor of Our Success Magazine; a publication that highlights successful minorities who call North Carolina their home state.
Aside from photography and corporate work, Jocelyn dabbles in poetry, music, and social media marketing. She is an upbeat, resilient individual who loves to create. Regardless the avenue, she'll find a way to squeeze something inspiring out of it.