WEEN Woman of the Week: Ylleya Fields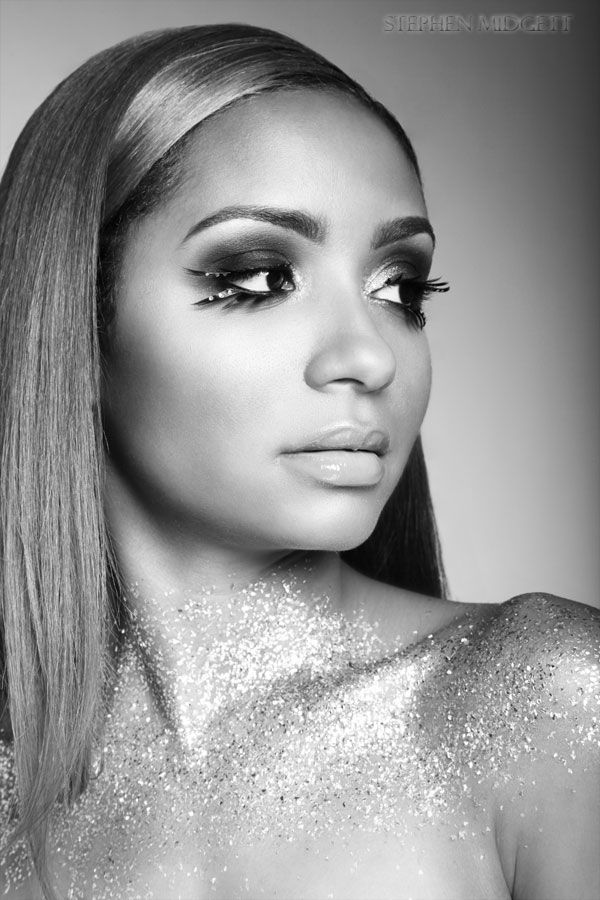 A rural farm in South America isn't exactly where you'd expect to find a future author, blogger, and style maven; but that is exactly where WEEN Woman of the Week Ylleya Fields got her start. Living her childhood days dodging massive red ant hills and watching anacondas being pulled from neighborhood trenches, Ylleya found a love for books early on. "At that time, TV was limited and I only had one Sesame Street tape; so books were everything to me."
As the years passed, Ylleya found her way to the United States and finished school. It wasn't until she gave birth to her eldest daughter, however, that she was inspired to reconnect with her love for books and followed the possibility of writing her own.
When did you realize you wanted to delve into the world of literature?
Writing a book didn't seriously come about until I gave birth to my first daughter (I have three children). After I had her, things started flowing. I was [always] looking for books to read to her, but never found ones that were a good representation of who she was; [so] I decided that I could write something [for her to read]. In the beginning I wrote some poems that I wanted to turn into a book, but after dealing with a few sketchy independent publishing companies, decided to keep writing until about two years ago. I decided it was now or never because [even after so many years had passed], I still didn't see a "Cupcake Jones" in the children's picture books that were out. [After deciding not to publish the poems I'd originally written], it was suggested to me that I just sit down and write. The character of "Princess Cupcake Jones" started to come, and to date, I've written a total of four books for the series.
Thinking on the star of your series, Cupcake Jones — was she inspired by any of your children?
Yes, s
he's such a headstrong child like my [own]. Children seeing themselves in a character is as important as seeing a black president or doctor. It lets them know that 'you can be and do anything you want to be'. [That's why I wrote this character, to give kids who look like my own someone to identify with]. Statistically it's been shown that if children see themselves in books, they'll want to read more. When you look at literacy rates for African Americans as a whole, our rates are still lower than our white counterparts. So having characters that African American children can relate to, really becomes a necessity. They need characters like Cupcake Jones.
In addition to being a mother and author, you blog. What advice do you have for women who want to "do it all", but feel as though they don't have the time?
I would say while family (of course) is first, every woman has to figure out how to get time in for themselves. You have to make that time to do what you want to do. As mothers, we put ourselves into everything else, and [leave] very little time for ourselves. As I tell one of my best friends – you have to make time for yourself so you can set goals and accomplish them. [You can't afford] not to do that. If you don't, then you'll [risk] losing who you are.
There is a well-known saying "You are the company you keep." What women inspire you daily and positively influence your life?
I'm influenced every day by amazing women! My daughters teach me to enjoy life, while my mother has taught me to respect it. I also have amazing friends who teach me to live life to the fullest and to make my mark on the world. All of the women [I surround myself with] have always uplifted me and wanted more for me, as I do them.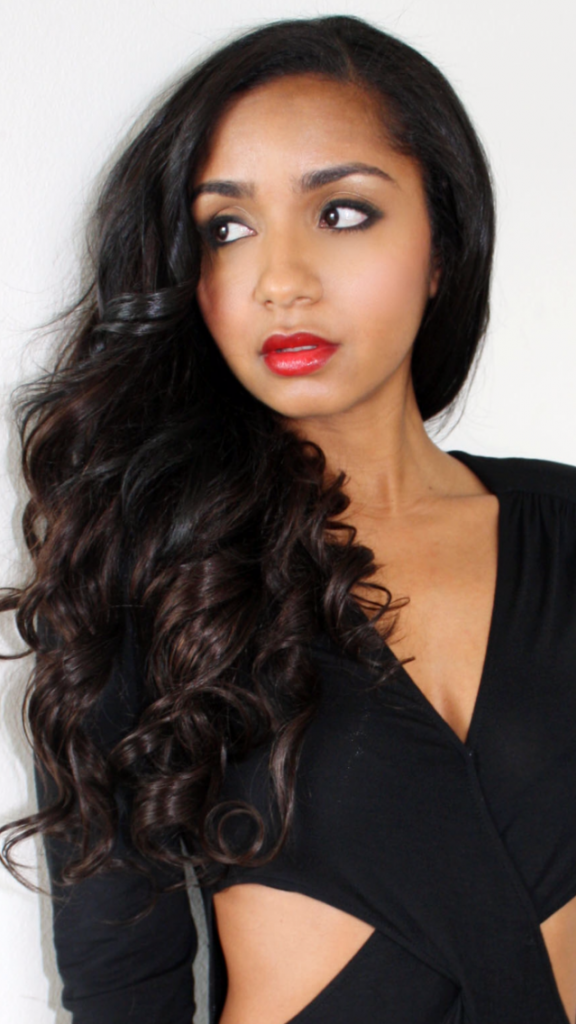 You are known all over the blogosphere for your trendy fashion and outrageous shoe game. Who are your top three favorite designers?
That is such a huge compliment because I love fashion! When you start talking designers, that's a little difficult – I'm a person who's big on [investing in] designer pieces only if you can afford to do it. If I had to choose, I'd say I'm pretty big on Giuseppe Zanotti, Christian Louboutin, and Chanel. I'll invest more in shoes from these designers because I can wear them today or in twenty years, and still look fly (assuming I can still walk in them [laughs]).
Women often grow up and become their mothers when it comes to running a household. What's one thing you say to your kids now that you never thought you'd say in a million years?
It's not so much what I say, but what I do. I have totally become my mother and it is scary! [laughs] My attitudes on everything from style to parenting are all a direct influence of my mother. As I've gotten older, I can appreciate and see the positive in being so similar.
After a successful book and blog, what's next for Ylleya Fields?
Princess Cupcake Jones will totally take over my life in the next five years and we are looking to come out with Princess Cupcake Jones merchandise (apparel, bags, dolls, etc)! I'm so excited about that and wish it could happen tomorrow, but I know some things take time.[laughs] I want to eventually write more; so right now, the sky is the limit.
Ylleya Fields is a spot-on example in proving that amazing people can bloom from humble beginnings. All it takes is a little hard work, aspiration, and fierceness! She truly embodies what it means to empower!
To find out more about Ylleya visit:
To purchase books from and find out more about the Princess Cupcake Jones series visit:
Written by contributing editor, Jocelyn Drawhorn
Jocelyn Drawhorn is a creative writing professional and photographer who calls North Carolina home. After receiving her BA in English and minor in Business Administration, the East Carolina University alum added Allstate Insurance Agent to her resume. While pursuing her undergrad, she followed her love for the camera and founded a photography business at age 19. In the almost 10 years she's operated under Joc's Photography, Jocelyn has had the opportunity to photograph many emerging talents in music and fashion. She's honed her writing skills by contributing to post grad publications like SHINE Magazine Online, and in mid-2012, was added as an on staff photographer/contributor of Our Success Magazine; a publication that highlights successful minorities who call North Carolina their home state.
Aside from photography and corporate work, Jocelyn dabbles in poetry, music, and social media marketing. She is an upbeat, resilient individual who loves to create. Regardless the avenue, she'll find a way to squeeze something inspiring out of it.